Good-bye to Calling your Web Developer Just to Change a Banner
Are you tired of calling your web developer every time you'd like to add a new banner to your website? Do you want to professionally display rotating banners for sponsors or advertisers? Install Custom Banners Pro, and you'll be doing all that and more – all without calling your web developer.
Easy but Powerful Banner Management Within WordPress
With Custom Banners Pro, its easy to add, update, edit and remove banners from your widgets, posts, and pages. Just place your banners once, and then update them easily from the familiar WordPress interface any time you like. When you make updates to your banners, they'll be reflected on your website instantly.
Track The Performance of All Your Banners
Custom Banners Pro can track impressions and clicks on each of your banners, and generate reports to show you which banners are working and which are not. Rotate out the non-performers for fresh banners, and find the ads that speak to your customers.
Choose From Over 50 Professionally Designed Themes
Custom Banners Pro includes over 50 professionally designed themes in a variety of colors, and is sure to look great with your website. We also include a wide range of font, style, and color options to control the captions and call-to-action buttons of your banners.
Easy To Use But Deeply Customizable
And although it works great out of the box, Custom Banners Pro also includes a wide variety of options for tracking, displaying, and scheduling your banners. You can even give banners start and end dates, letting you pre-schedule your banners for upcoming campaigns.
Custom Banners Pro also includes support for Google Web Fonts, giving you a wide range of fonts to choose from. These fonts can help your banners stand out from the rest of your website, bringing them extra attention and clicks.
Shortcodes and Widgets Make it Easy To Display Your Banners Anywhere
With Custom Banners Pro, it's easy to display your banners in any part of your website.
If you'd like you would like to show banners in a sidebar or other widgetized area, you can use one of our widgets. If you'd like to display a banner inside a page or post, you can use the Banners menu above the post editor. Or just use one of our shortcodes, which you can use anywhere, even in your theme files. Just use the Shortcode Generator page to create your shortcode, and then paste it wherever you'd like your banner to appear.
Whichever method you choose, you'll have access to the full range of options for displaying your banners. You can display a single banner of your choice, show a rotating slideshow of several banners from one group, or show a random banner on every page view.
Upgrade Now and Give Your Website an Instant Boost
When you upgrade to Custom Banners Pro, you'll instantly unlock tons of powerful new features including:
Options to change the font sizes and colors of your banner's captions
Over 50 professionally designed themes to choose from
Impression and Click Tracking for each banner
A rotating slideshow to display your banners with tons of awesome slideshow transitions to choose from, including fading, flipping, scrolling, shuffling, and tiling!
A pager under your slideshow to let visitors rotate between banners as they wish
Outstanding support from our developers any time you need help
And more! We add new features regularly, and you'll get them all
Bonus:
When you upgrade to Custom Banners Pro today, you'll not only receive all the amazing benefits above, you'll also enjoy an entire year's worth of FREE support from our dedicated support team! We'll help you with installation, customization, or any other question you might have.
Purchase today and along with your confirmation email you'll receive a direct email to our support staff. Just shoot as an email anytime you need help and we'll be right there with an answer.
Get Custom Banners Pro Now
We'll email your API key to you immediately, and you'll be upgraded automatically.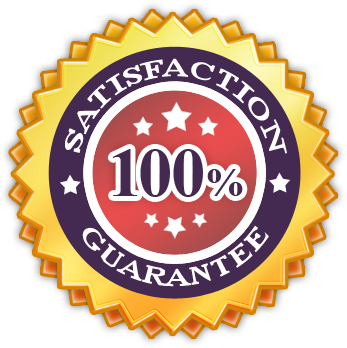 100% Satisfaction Guarantee
If you aren't happy, we don't want your money
If you're not satisfied with your purchase for any reason at all, we'll be happy to offer you a full refund.
Have Questions? Need A Refund? Click here to email support — we'll be glad to help.
All of our plugins include one year of free updates and our world-class support.