Get More Out of Your Facebook Page With WP Social Pro
You're already posting great content to Facebook, so why not get more out of the work you're already doing?
Life is too short to do the same work twice. With WP Social Pro, your Facebook posts will be automatically shared on your website, keeping it as fresh as your Facebook feed without any extra work from you.
WP Social Pro interacts with Facebook's powerful Graph API to automatically pull in new posts, likes, comments, photos, and videos as they happen. You'll simply continue to use Facebook to share news and updates about your business, and your posts (including photos and videos) will automatically appear on your WordPress website. You can even pull in content from other public Facebook pages!
Supports Any Public Facebook Page
WP Social Pro can connect to any public Facebook page, and show its recent posts on your website. You can connect to your own pages, or you can connect to popular pages who's content you'd like to share with your visitors (for example, adding the feed of a local news station). You can connect to as many feeds as you like.
Full Support for Photos and Videos
The most engaging Facebook posts include a photo or a video, so WP Social Pro includes full support for Photo and Video posts. That means When you post a video to Facebook, it will appear as a playable video right on your website, and photos will click through to their full size versions.
Full Support for Facebook Events
WP Social Pro includes full supports for events, so when you create a new Event on Facebook, it will automatically appear on your website. Use this to create an Upcoming Events sidebar or make a page showing your future events.
Supports Custom Templates for your Facebook Posts
WP Social Pro's support for custom HTML templates gives you full control over how your Facebook posts are rendered as HTML. This lets you blend your Facebook posts into your website with real HTML and CSS that you choose, instead of being limited by Facebook's standard widget.
Supports Unlimited Facebook Feeds
WP Social Pro can sync as many public Facebook feeds as you would like. Simply enter the profiles you'd like to sync in the Settings page, and WP Social Pro will take care of the rest.
Fantastic for SEO
Search Engines love websites with fresh content. By connecting your site to Facebook and automatically showing your new Facebook posts on your website, you'll be sure to always have fresh new content for search engines to index.
Works Great With Other Plugins
WP Social Pro downloads your Facebook posts and saves them as a Custom Post Type in WordPress. Additionally, WP Social Pro will save your photos to WordPress' Media Library, so that you can display them with your favorite gallery plugin. Because the data is stored as real WordPress posts, comments, and media items, you'll be able to edit and interact with your posts however you like.
Easy To Use, but Deeply Customizable
WP Social Pro works great out of the box with minimal configuration, but it also has the power to be fully customized however you like. With over 100 options, including custom templates, fonts, and more, you'll be able to fully customize your Facebook feed.
Upgrade Now and Give Your Website an Instant Boost
When you upgrade to WP Social Pro, you'll instantly unlock tons of powerful new features including:
Advanced styling and customization options
Customize Text and Link Colors
Hide Your Page Title
Show Avatars
Show Facebook Comments
Show Likes
Outstanding support from our developers
And more! We add new features regularly, and you'll get them all
Bonus:
When you upgrade to WP Social Pro today, you'll not only receive all the amazing benefits above, you'll also enjoy an entire year's worth of FREE support from our dedicated support team! We'll help you with installation, customization, or any other question you might have.
Purchase today and along with your confirmation email you'll receive a direct email to our support staff. Just shoot as an email anytime you need help and we'll be right there with an answer.
Get WP Social Pro Now
Start showcasing Facebook Posts, Events, and Photos on your website today!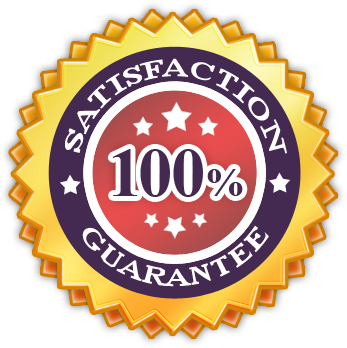 100% Satisfaction Guarantee
If you aren't happy, we don't want your money
If you're not satisfied with your purchase for any reason at all, we'll be happy to offer you a full refund.
Have Questions? Need A Refund? Click here to email support — we'll be glad to help.
All of our plugins include one year of free updates and our world-class support.