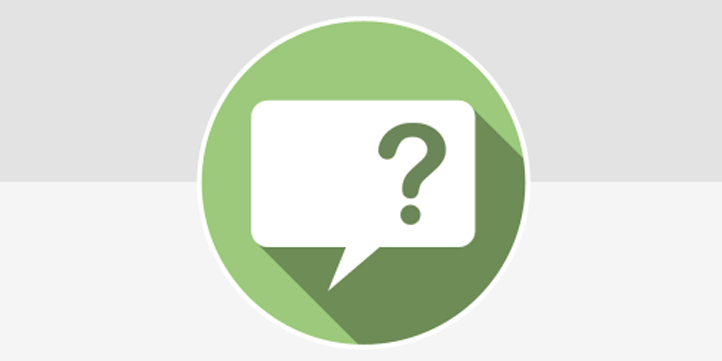 Keep answers to all your Frequently Asked Questions all in one place.
Easy FAQs Pro is the upgraded edition of the popular Easy FAQs WordPress plugin. It adds tons of new features to Easy FAQs including over 100 professionally designed themes, collapsible FAQ widgets, an Ask A Question form, and more – along with excellent customer support.
One of the most visited pages on any website is the FAQ page. That's because when it comes to your brand, your products, or your offering, people will always have questions that go beyond what you think they'll need to know.
Stay one step ahead of your customers' curiosity by adding a FAQ page with Easy FAQs Pro. With Easy FAQs Pro, you'll be able to add, manage, and store FAQs in your WordPress dashboard, and have them automatically displayed in any number of areas, including your sidebar, as a widget, or within any page or post.
Here's the best part: Easy FAQs Pro allows you to quickly and easily integrate specific questions and answers into your website's pages, giving you the power to deliver new advice to your customers, answer common billing questions on a subscription page, or upload an image or screenshot along with the FAQ to further enhance your message.
To make installation even easier, all you have to do is add the [faqs] shortcode to the page on your site where you'd like your FAQs page to appear, and Easy FAQs Pro will take care of the rest. Changes made on your dashboard even update automatically on the page!
Provide customers a more user-friendly, accessible experience by answering all their questions quickly and effectively. Not only will this help you improve your conversion rate, but you'll save your support team some headaches in the long run.
Features:
Easily create and manage a FAQs page to better support your customers.
Improve conversions and incite consistent purchases.
Add, update, or remove FAQs right from your WordPress dashboard.
Provide a form for your customers to submit new questions.
Add a Search Box to enable fast access to the information your customers want.
Organize FAQs into categories.
Add individual FAQs to any page.
Attach images or screenshots to each FAQ.
Display your FAQs in a collapsible "accordion style" widget.
Easily import or export your FAQs using CSV files.
Works with any well-coded WordPress theme!
See It In Action
Here's a demo of the Easy FAQs widget, with real questions from customers just like you:
When I Input My API Key and Email, My Plugin Still Says it Isn't Registered!
Sometimes, when a user tries to register their plugin, they aren't able to. This can happen for a few different reasons:
Your API Key is entered incorrectly: sometimes, a user will remove the prefix from their key. For example, if your key is loc_pro_aae5efbd02 then you need to use the whole key; don't remove the part that says loc_pro_
Your Email Address is entered incorrectly: our registration fields are case-sensitive! Often, a user will enter an e-mail address one way when paying and another way when registering. You need to be sure the e-mail address is an exact match, including uppercase and lowercase characters, otherwise registration will fail.
You've entered the incorrect e-mail address: sometimes, a user will use a different e-mail address during payment than they use on the site (such as using their own e-mail address when buying a plugin for a client.) For registration to be successful, you have to use the same Email address that you used during purchase.
I have a question! How can I get help?
We would love to help!
Pro customers should email any and all questions to [email protected], and we'll be happy to help.
If you haven't upgraded yet and are still using the free version, you can try the WordPress Support Forum – other users might be able to help you there, and we regularly monitor this forum as well.
Urk! This FAQs Plugin is too easy to use! Will you make it more complicated?
Never! Easy is in our name! If by complicated you mean new and easy to use features, there are definitely some on the horizon!
Hey! How do I allow my visitors to submit FAQs?
To add a form to your website that allows your customers to submit new questions, just add this shortcode to any page or post:
If you'd like to add the form to a sidebar or other widgetized area, simply look for the Easy FAQs – Submit A Question widget.
Great question! With the Pro version of the plugin, you can do this with our front end form that is output with a shortcode! FAQs will show up as pending on the Dashboard, for admin moderation. Click here to purchase the Pro version.
How Can I Setup Accordion-Style FAQs?
To output a your FAQs in an Accordion Style, add a shortcode like this one to any page:
[faqs category='my-category' style="accordion" theme="future-purple"]
If you prefer the accordion to start with all of the items collapsed, use this shortcode instead:
[faqs category='my-category' style="accordion-collapsed" theme="future-purple"]
Click here to see an example of the Easy FAQs accordion style.
Get Easy FAQs Pro Now
Enable your visitors to find the answers to their questions, fast.