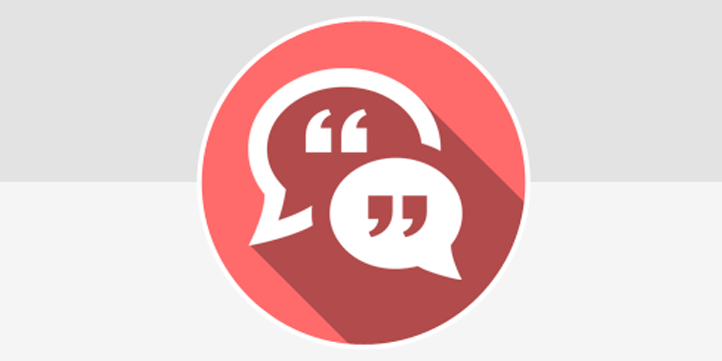 Testimonials sell your product as well as any marketing tool available today.
Easy Testimonials Pro is the upgraded edition of the popular Easy Testimonials WordPress plugin. It adds tons of new features to Easy Testimonials including over 75 professionally designed themes, Testimonial Collection forms, typography options, and excellent customer support.
Testimonials are one of most effective tools for selling a potential customer on your product or service. Why? It gives a chance for potential customers to hear directly from people who have already been investing in your service. And with more than 90 percent of online shoppers admitting they read the opinions of previous customers, it's a gold mine of FREE advertising!
Since Testimonials are so important to your customers, its important that you showcase them on your website and that you are continually collecting fresh testimonials. Easy Testimonials Pro helps you do both.
Easy To Use – No Coding Required
Easy Testimonials Pro will be natural to use for anyone who is familiar with WordPress. When you install Easy Testimonials Pro, it will add a powerful, easy-to-use Testimonials menu to your WordPress dashboard. You'll be able to input and manage your Testimonials easily, just like they were WordPress pages and posts.
Showcase Your Testimonials Anywhere
You'll then be able to output your Testimonials in many different ways, including a sidebar widget, slideshow, inline, or in a grid format – anywhere on your website. Try placing testimonials at key places on your website, such as product and checkout pages, to give your customers the confidence they need to complete their purchase.
Collect New Testimonials Automatically
You'll also get a Testimonial Form for customers to leave new testimonials for your business. When you receive a new testimonial, simply approve it to automatically add it to your customer testimonials page!
Works With Any Theme or Design
Easy Testimonials Pro has been tested with many popular themes, and works perfectly with any correctly coded theme (and we also include workaround for common issues in themes that are not). With tons of options to control font colors, text styles, and more, along with tons of themes for you to choose from, Easy Testimonials Pro is sure to look great with any design.
Features:
Add a Testimonials widget to your sidebars and pages.
Display your Testimonials with more than 75 one-of-a-kind themes.
Showcase several testimonials at once with a cool fading widget.
Present avatars next to each Testimonial.
Show your stars in Google and Bing search results with Schema.org compliant markup.
Customize your testimonials with shortcodes, widgets, and options that give you full control, with no programming needed.
Collect new testimonials directly from your website!
Excellent documentation and support!
See It In Action
Here's some testimonials from Easy Testimonials Pro customers just like you:
Check out our examples page or our own testimonials page to see Easy Testimonials in action!
Trusted By Top Organizations
When you purchase Easy Testimonials Pro, you'll be joining thousands of other happy customers including:
Get Easy Testimonials Pro Now
Start showcasing your customer testimonials and making more sales.