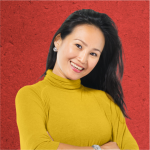 Chief Financial Officer
Elizabeth A. Fabian is our Chief Financial Officer. She supports our entire organization by making sure we always have the resources needed for success.
Before joining Example Corp, Elizabeth served as CFO for The Investment Group, LLC, where she presided over record growth for 16 consecutive quarters.
She also has a mean jump shot.