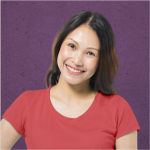 Chief Information Officer
Our CIO Maria Juarez and her team provide the technology backbone that powers our growth here at Example Corp. Without her team, we would not be able to deliver the outstanding quality and world-renowned reliability you have come to expect from us.
Before joining Example Corp, Maria served as CIO of The Technology Group, LLC for 8 years, where she implemented a successful cloud strategy at the famous software company.