To display your Staff Members in a grid, please follow these simple instructions. To see a live example, visit our examples page.
Step 1:

Edit the Page or Post Where Your Staff Grid Should Appear

You can add your Staff Grid to any post or page. You can also copy the shortcodes you create here and use them elsewhere on your website.
Step 2:

Select Staff Grid from the Staff Menu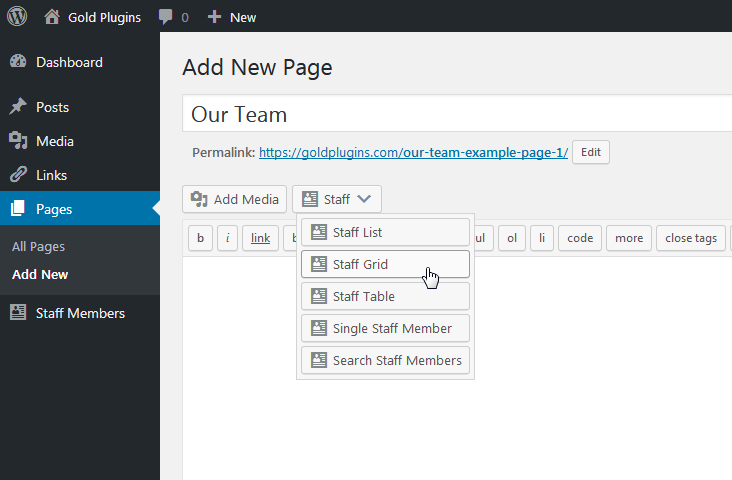 The Staff menu appears above the editor on any page or post, next to the Add Media button. Click it, and then click the Staff Grid button.
Step 3:

Choose options for your Staff Grid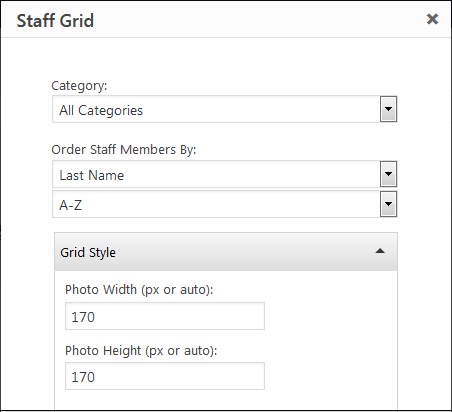 The Staff Grid offers a high degree of customizations. Choose how to display your text, what colors to use, whether to include animation, and many more options.
Step 4:

Click Insert Now to Add the Staff Grid to Your Page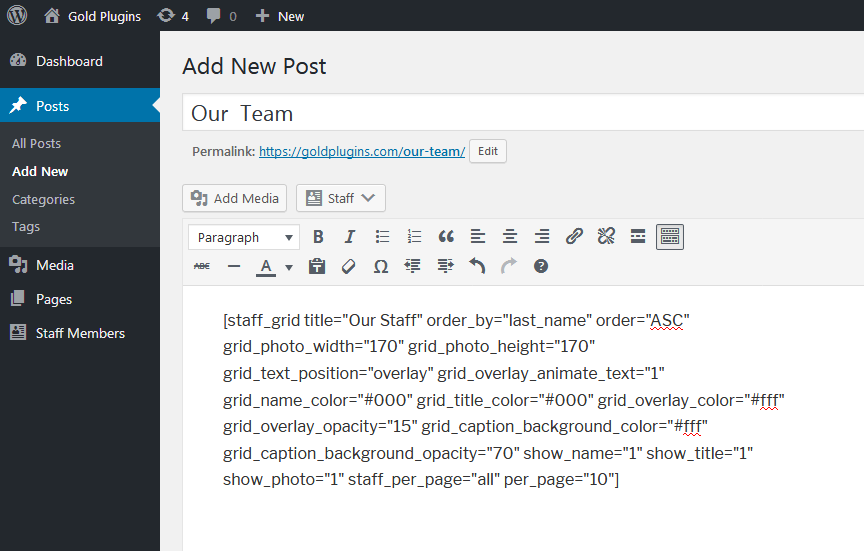 Click the Insert Now button to add your Staff Grid to your page. The Staff Grid will appear in the place where you see the newly added shortcode.
That's all! Your Staff Grid will be updated automatically when you add new Staff Members or update an existing Staff Member's information.