These are you basic Configuration Options. These settings enable the plugin to interface with your Facebook Page
Step One:

Acquire an App ID and Secret Key from Facebook

First, read our tutorial on how to get an App ID and Secret Key from Facebook.

Login to your WordPress site and navigate to WP Social's settings panel. From there, visit Basic Configuration to input your App ID and Secret Key that you just received from Facebook.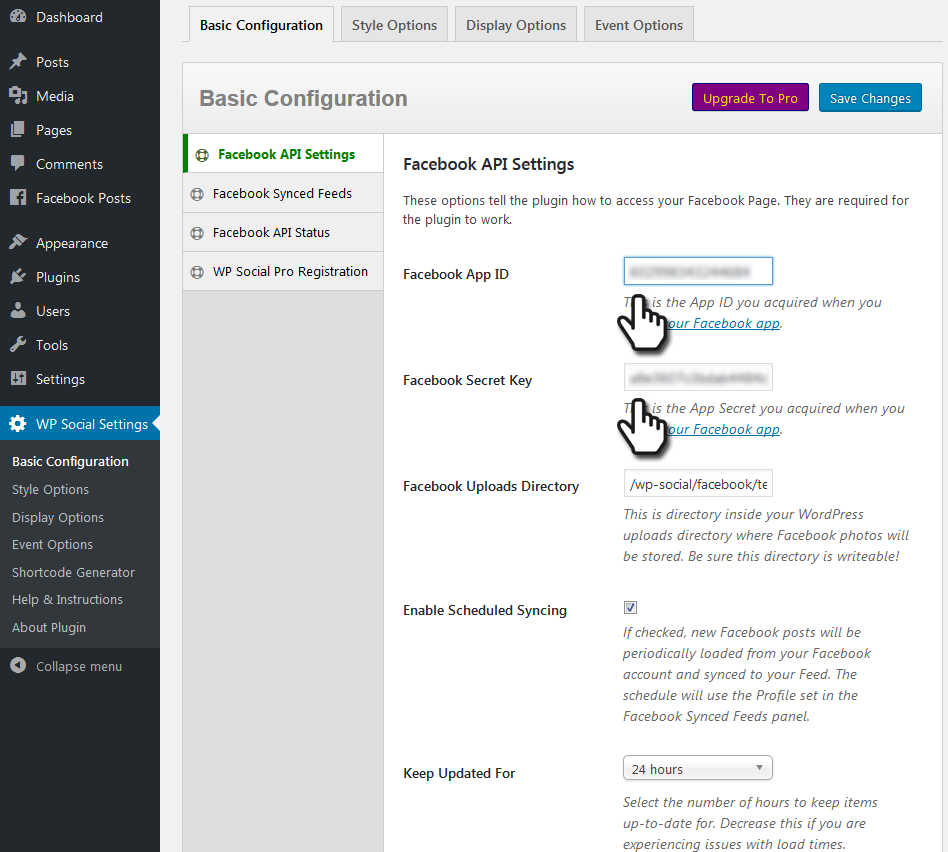 Step Two:

Add Your Facebook Page to the Synced Feeds

Second, you'll want to add your Facebook Page to the list of Synced Feeds.

To do this, navigate to WP Social Settings » Basic Configuration » Facebook Synced Feeds. Enter your Page ID into the field provided, select News or Event Feed from the adjacent drop down, and click Save Changes in the upper right corner.