This guide will walk you through how to Import and Export your testimonials.
Easy Testimonials supports Importing Testimonials from CSV as well as the online service Hello Testimonials.
Importing Testimonials from CSV
Easy Testimonials Pro works with standard CSV files, making importing testimonials a breeze!
Start by creating a CSV file that matches our required format. If you have Easy Testimonials installed, just go to the Export Settings page and then click Export – this will prompt you to download a CSV file which you can use as a template. Or, simply click here to download an example CSV file for Easy Testimonials Pro.
We recommend using a spreadsheet program like Excel to create your CSV file. When saving your CSV, if you are prompted for a choice between Windows/MS-DOS and Macintosh formats, choose Windows / MS-DOS.
Please note: create any necessary categories beforehand and use their IDs in the Categories column. Testimonial Category IDs that don't match any existing categories will be ignored during the import.
Once you have your CSV, navigate to the Import Testimonials screen, as seen in the screenshot below. From there, select your CSV file and click "Upload File and Import".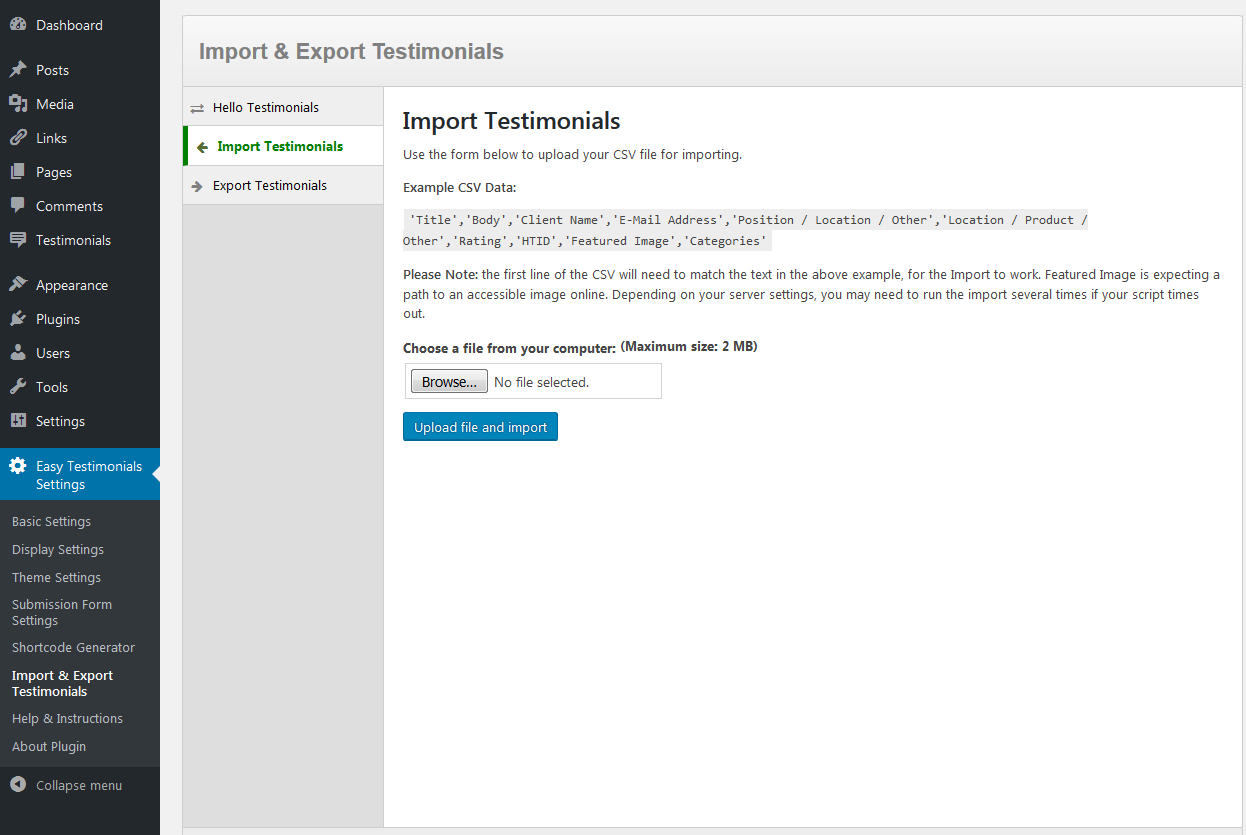 Upon completion, you will see a screen listing the testimonials imported and which testimonials, if any, were rejected as duplicates.
Exporting Testimonials to CSV
Exporting testimonials to CSV takes only a moment with Easy Testimonials Pro! Simply navigate to the Export Testimonials screen as seen in the screenshot below, and then click the "Export My Testimonials" button.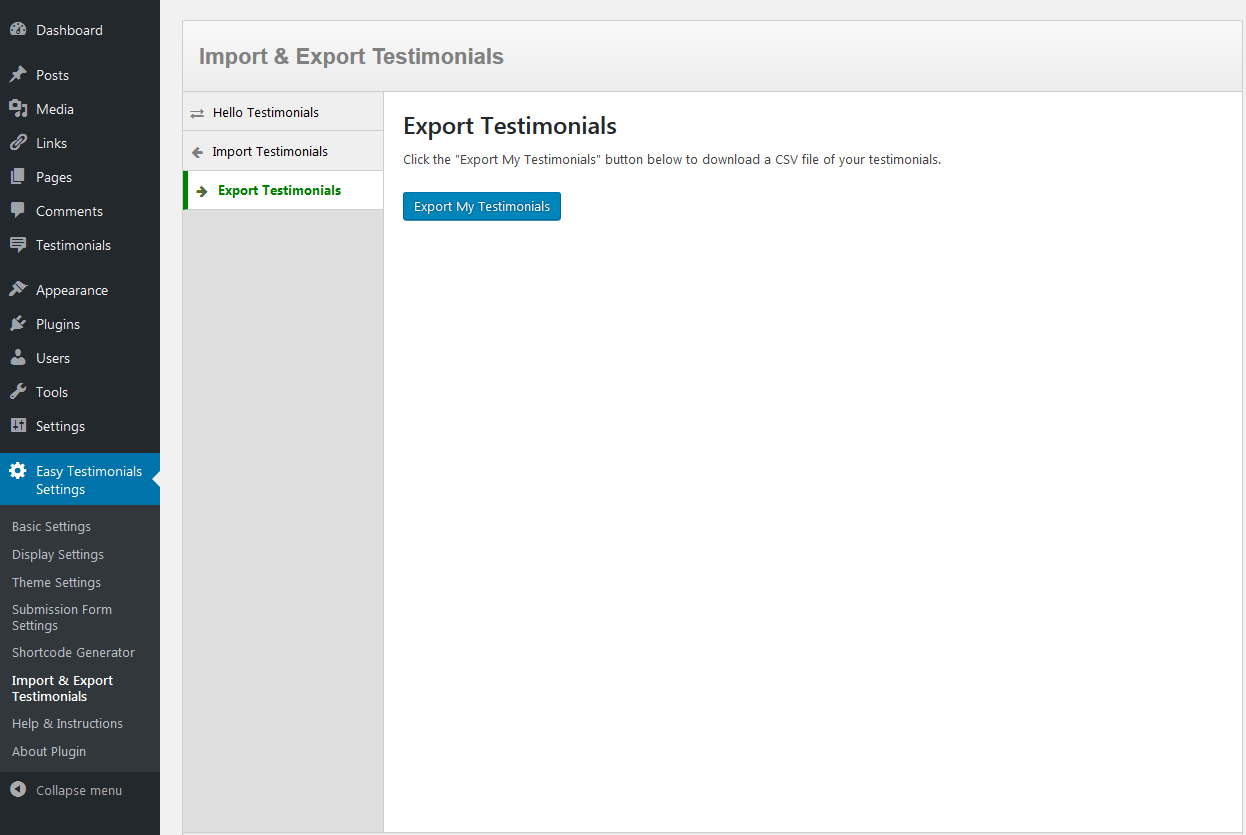 You may be prompted to save the file, or it may automatically be downloaded, depending on your browser preferences.