Did you receive great service today? Tell us about it!
We'd really appreciate it if you'd leave us a testimonial that we can share with future clients. If you have a moment, please complete this short form.
Thanks so much for your time and your business!
Start Collecting Testimonials On Your Website In 30 Seconds With Easy Testimonials Pro
Once you've purchased and installed Easy Testimonials Pro, you can add a form just like this in under 30 seconds. Simply add the Submit A Testimonial custom block to any page or post and you're done!
For older versions of WordPress, simply add the submit_testimonial shortcode to any page or post.
Create Unlimited, Fully Customizable Forms With Our Drag-And-Drop Form Builder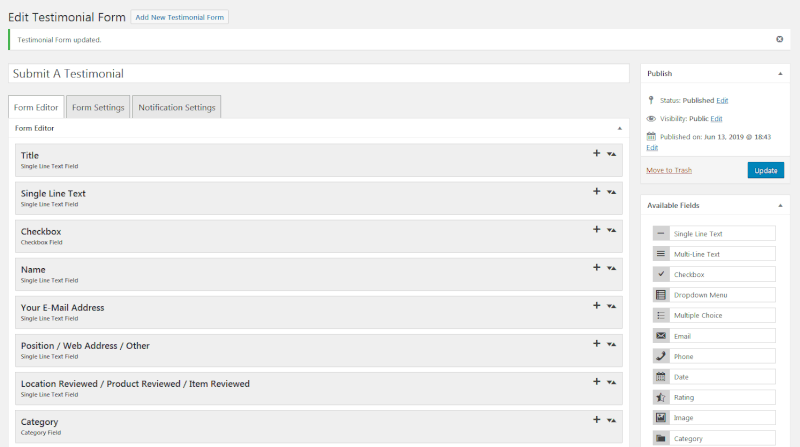 The form works great out of the box, but you can also customize it by adding and removing any fields that you would like using the drag and drop form editor. You can even create as many different forms as you would like to use in different places on your website.
Read More About The Submit A Testimonial Form and the Form Builder here.