Hello Testimonials is our service for automatically collecting Testimonials from your customers. It integrates directly with Easy Testimonials to provide complete solution for continually collecting and publishing new testimonials to your website.
Follow this simple guide to integrate your Hello Testimonials account with Easy Testimonials. Testimonials you approve on Hello Testimonials will be automatically added to your WordPress website.
Importing Testimonials from Hello Testimonials
Before you begin, you'll need your JSON URL from Hello Testimonials. You can find your JSON URL by visiting this page, while logged in:
Hello Testimonials Custom Integrations
Scroll down to the bottom and copy the JSON URL and paste it into the relevant field on the Hello Testimonials settings screen.
Adding your JSON URL
Navigate to Import & Export Testimonials » Hello Testimonials. From here, paste in the JSON URL you acquired from Hello Testimonials when you began.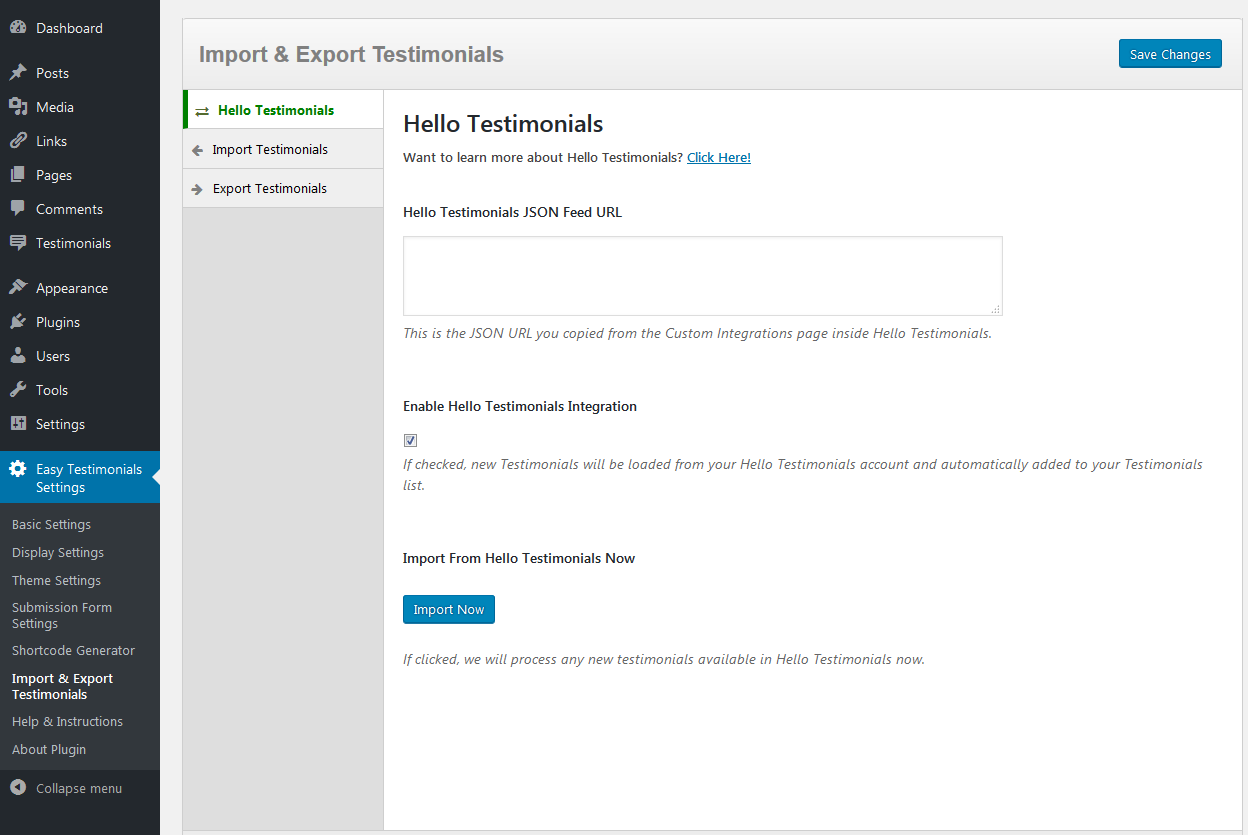 Enable Hello Testimonials Integration
With this setting enabled, Easy Testimonials will automatically import newly collected testimonials that you've approved on Hello Testimonials. If this box is not checked, testimonials will only be downloaded when you click the Import Now button.
Import from Hello Testimonials Now
If you have new testimonials that you want to add now, use the "Import Now" button. Clicking this will trigger the import process immediately. This is also useful to test that you have input the right information into the JSON URL field.