Company Directory Pro's Staff List widget displays your staff members in a helpful and highly customizeable list format. The Staff List is a great way to display a smaller staff, or the members of a particular department.
Below are examples of the Staff List in action. These are just a few of the ways you can customize the Staff List for your website.
Each example includes a shortcode you can copy and paste into your own website to display a similar Staff List. You may also want to click here for more instructions on how to add a Staff List to your own website.
Examples:
Our Team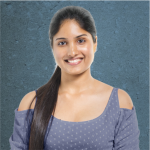 Chief Executive Officer
Sally Becton is the CEO of Example Corp. She oversees daily operations and guides strategic vision for the company.
Before joining Example Corp, Sally was the CEO of ACME, Inc. She studied business at The University.
Mailing Address
429 Redbud Drive
New York, NY 10013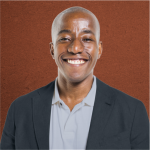 Chief Operating Officer
Larry Bowen is our COO, managing our operations in 12 countries. He brings his creativity and passion to the job every day at Example Corp.
Before joining Example Corp, Larry served as CEO of The Building Group, and presided over its record growth.
Mailing Address
1815 Bailey Drive
Cedar Rapids, IA 52401
Code For this example:
// Display a list of staff, with all members shown and all fields displayed
[staff_list]

// Display a list of staff, with 2 members shown per page and all fields displayed
[staff_list per_page="2"]
Our Team (Compact)
Code For this example:
// Display a list of staff with bio, address, and website fields hidden, all on one page
[staff_list show_bio="0" show_address="0" show_website="0"]

// Display a list of staff with bio, address, and website fields hidden, 2 members per page
[staff_list show_bio="0" show_address="0" show_website="0" per_page="2"]
Our Team (Directory)
Code For this example:
// Display a Staff List, in a traditional directory style without photos or extended information,
// and show all members on one page
[staff_list show_bio="0" show_address="0" show_website="0" show_photo="0"]

// Display a Staff List, in a traditional directory style without photos or extended information,
// group staff members into pages and show 2 members per page
[staff_list show_bio="0" show_address="0" show_website="0" show_photo="0" per_page="2"]