Company Directory Pro's Staff List widget displays your staff members in a helpful and highly customizeable list format. The Staff List is a great way to display a smaller staff, or the members of a particular department.
Below are examples of the Staff List in action. These are just a few of the ways you can customize the Staff List for your website.
Each example includes a shortcode you can copy and paste into your own website to display a similar Staff List. You may also want to click here for more instructions on how to add a Staff List to your own website.
Examples:
Our Team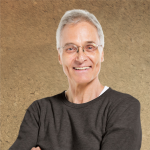 VP Marketing
Walter brings his creativity and energy to our company every day as our VP Marketing. His passion is contagious, and it shows – his advertising campaigns win consistent accolades from customers and industry experts alike.
Walter joins us from Chesapeake Bay Marketing, where he developed successful upstream strategies for the community.
Mailing Address
4362 Andy Street
Aberdeen, SD 57401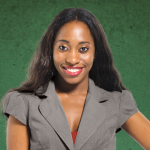 VP Sales
Celia delivers new opportunities for our enterprise as our VP Sales. Her team helps our customers learn about our new opportunities and delivers a pipeline of growth for our company.
Celia joins us from The Business Group, where she served as a sales lead for 4 years, consistently leading her team. Under her leadership, our sales team continues to break their own growth records each quarter, since Q3 2015.
Mailing Address
2380 Star Route
Hickory Hills, IL 60457
Code For this example:
// Display a list of staff, with all members shown and all fields displayed
[staff_list]

// Display a list of staff, with 2 members shown per page and all fields displayed
[staff_list per_page="2"]
Our Team (Compact)
Code For this example:
// Display a list of staff with bio, address, and website fields hidden, all on one page
[staff_list show_bio="0" show_address="0" show_website="0"]

// Display a list of staff with bio, address, and website fields hidden, 2 members per page
[staff_list show_bio="0" show_address="0" show_website="0" per_page="2"]
Our Team (Directory)
Code For this example:
// Display a Staff List, in a traditional directory style without photos or extended information,
// and show all members on one page
[staff_list show_bio="0" show_address="0" show_website="0" show_photo="0"]

// Display a Staff List, in a traditional directory style without photos or extended information,
// group staff members into pages and show 2 members per page
[staff_list show_bio="0" show_address="0" show_website="0" show_photo="0" per_page="2"]