Company Directory Pro's Staff List widget displays your staff members in a helpful and highly customizeable list format. The Staff List is a great way to display a smaller staff, or the members of a particular department.
Below are examples of the Staff List in action. These are just a few of the ways you can customize the Staff List for your website.
Each example includes a shortcode you can copy and paste into your own website to display a similar Staff List. You may also want to click here for more instructions on how to add a Staff List to your own website.
Examples:
Our Team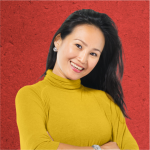 Chief Financial Officer
Elizabeth A. Fabian is our Chief Financial Officer. She supports our entire organization by making sure we always have the resources needed for success.
Before joining Example Corp, Elizabeth served as CFO for The Investment Group, LLC, where she presided over record growth for 16 consecutive quarters.
She also has a mean jump shot.
Mailing Address
3699 Poling Farm Road
Omaha, NE 68114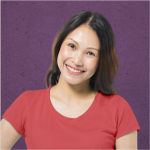 Chief Information Officer
Our CIO Maria Juarez and her team provide the technology backbone that powers our growth here at Example Corp. Without her team, we would not be able to deliver the outstanding quality and world-renowned reliability you have come to expect from us.
Before joining Example Corp, Maria served as CIO of The Technology Group, LLC for 8 years, where she implemented a successful cloud strategy at the famous software company.
Mailing Address
824 Lynch Street
Green Bay, WI 54301
Code For this example:
// Display a list of staff, with all members shown and all fields displayed
[staff_list]

// Display a list of staff, with 2 members shown per page and all fields displayed
[staff_list per_page="2"]
Our Team (Compact)
Code For this example:
// Display a list of staff with bio, address, and website fields hidden, all on one page
[staff_list show_bio="0" show_address="0" show_website="0"]

// Display a list of staff with bio, address, and website fields hidden, 2 members per page
[staff_list show_bio="0" show_address="0" show_website="0" per_page="2"]
Our Team (Directory)
Code For this example:
// Display a Staff List, in a traditional directory style without photos or extended information,
// and show all members on one page
[staff_list show_bio="0" show_address="0" show_website="0" show_photo="0"]

// Display a Staff List, in a traditional directory style without photos or extended information,
// group staff members into pages and show 2 members per page
[staff_list show_bio="0" show_address="0" show_website="0" show_photo="0" per_page="2"]