Previewing and Selecting A Testimonial Theme For Your Website
To preview all of the available Testimonial themes and select one to use for your website, use the Easy Testimonials Settings » Theme Options menu to access the Style & Theme Options page.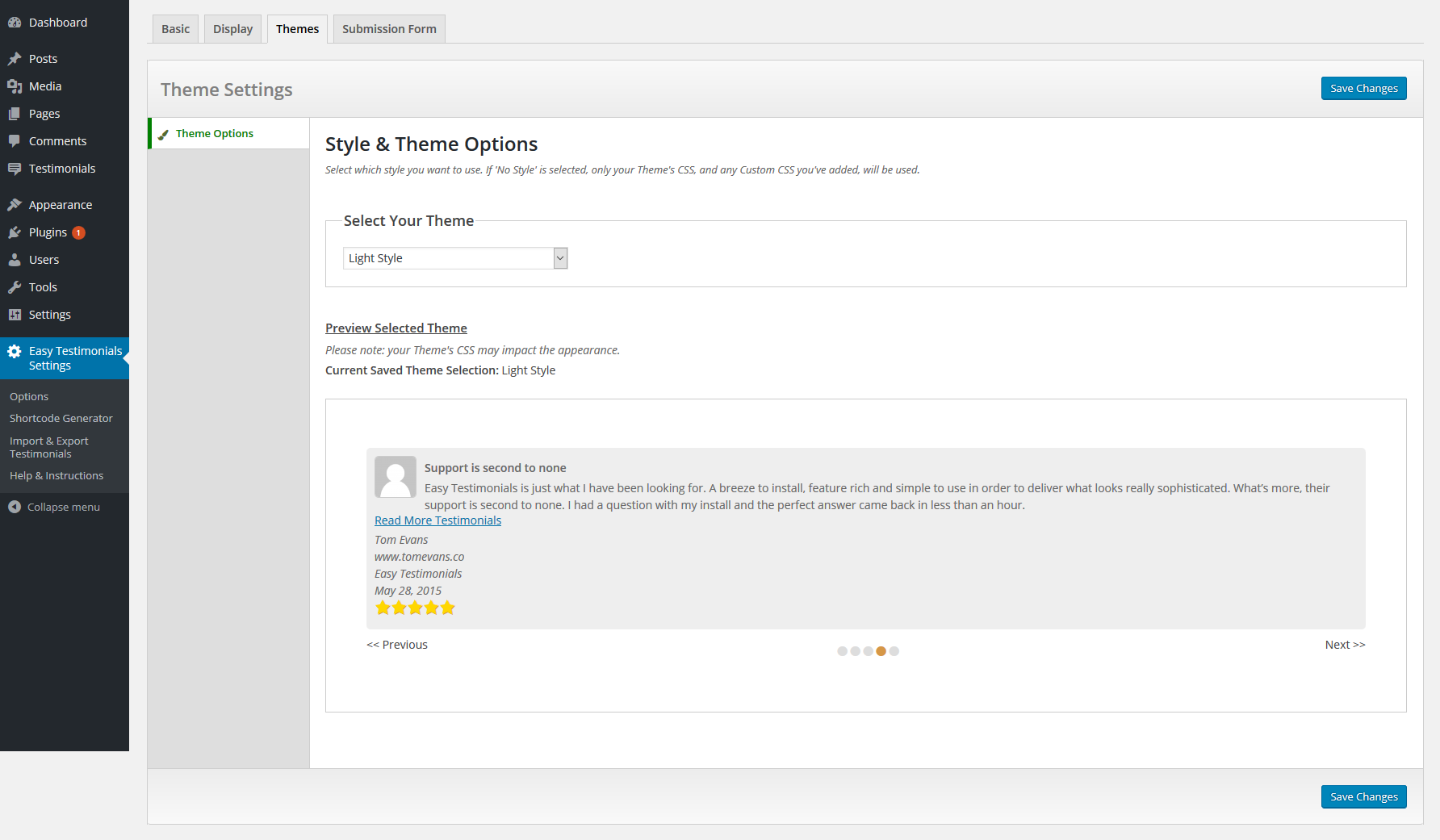 Here you can preview all of the themes available to you, and select one to use on your website. When you select a theme here and click Save Changes, it will change theme theme of all of the testimonials on your website, unless they have their own theme specified (see below).
How To Use A Different Themes For Different Testimonials
The method above describes how to choose a Testimonial theme for your entire website, but sometimes you'll want to use different themes on different areas of your website. Not a problem!
Just select the theme you'd like to use in any of the Easy Testimonials widgets, and it will always use the theme you've selected.
You can also specify the theme you'd like to use in your shortcodes. Here is an example:
// Output a list of 10 testimonials with the Card Style - Maroon theme
[testimonials theme='card_style-maroon' count='10']
To get your own shortcode we recommend using the Shortcode Generator, which has the full list of Themes available to you. You can access the Shortcode Generator via the Easy Testimonials Settings » Shortcode Generator menu in WordPress.
The shortcodes you generate with the Shortcode Generator can be copied and pasted into any page, or added to your theme with the do_shortcode function.